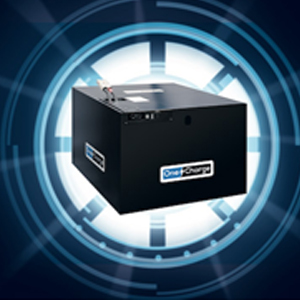 EnSol Technology was created in Europe to design and market advanced lithium-ion energy storage solutions for the material handling industry.  Superior engineering solutions and a solid understanding of the client's needs has enabled EnSol to rapidly grow its total installed base to over 1000 units, which equates to more than 15000kWh of capacity globally.
In the U.S. the company is represented by EnSol Battery Inc. Since 2014, EnSol Battery has developed valuable client and dealer relationships throughout the U.S. reconfirming the demand for its solutions in the American market. This has resulted in excellent sales opportunities and potential sales channels development for oneCharge.
In Q3 2016, a group of American clean energy investors purchased EnSol Battery Inc. to capitalize on the upcoming mass scale transition to li-ion based solutions. In Q3 and Q4 2016, the following actions were taken to accelerate growth and to better serve customers:
A new entity was formed with all future sales processed by oneCharge Inc.
Assembly was fully localized in California with all oneCharge products assembled and tested at a facility in San Jose, CA
Lead times were decreased significantly with 45 days lead time for standard models and 60 days for new models
The product was redesigned:

reliability was improved with increased standardization
serviceability was improved by switching to a modular design
safety was increased by adding protection systems (over current, over/under voltage, temperatures etc.)
Several important upgrades are scheduled for the 2017 launch. Among them are the introduction of new systems such as Data Logging, Cloud Telemetric, improved Thermal Management and Power Draw Management (patents pending). These upgrades will increase the competitive advantage of oneCharge solutions.