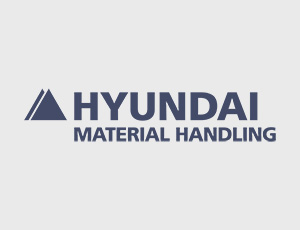 NORCROSS, GA. (December 5, 2022) – Hyundai Material Handling, Norcross, GA, and OneCharge, Inc., Garden Grove, CA, have entered into a strategic partnership to provide advanced lithium-ion (Li-ion) battery technology to Hyundai's North American dealer network and their customers.
Research indicates that by 2030 70% of all electric forklifts will be powered by Li-ion batteries, which offer an economical, efficient alternative to older lead-acid batteries.
With this new partnership, Hyundai will be able to offer Li-ion batteries that need no daily maintenance while delivering a longer lifespan and lower operating costs.
"Hyundai Material Handling is proud to partner with OneCharge, Inc.," said Lewis Byers, Vice President of Hyundai Material Handling, North America. "The demand for Li-ion power supply in the forklift industry is growing at a rapid rate and matching a Hyundai forklift with OneCharge Li-ion power gives our dealers and their customers an unrivaled combination."
"We're happy to offer our solutions to Hyundai customers and to provide better support to many of our customers already using OneCharge Li-ion batteries in their Hyundai forklifts," said Tim Karimov, President of OneCharge. "We have been focusing on promoting lithium batteries for material handling equipment for over six years and have played a major role in the growing acceptance of this technology in this essential market."
OneCharge Li-ion batteries have full communications integration with Hyundai's 9U Series of electric forklifts. This plug-and-play configuration allows the battery to seamlessly integrate with the truck. The result is that Hyundai's state-of-the-art interactive instrument cluster retains its full functionality monitoring the battery state of charge and low battery warning system.
OneCharge offers over 650 battery models and growing. Every OneCharge battery features a data processing module tracking numerous operational parameters, allowing users to acquire and analyze significant volumes of data, further enabling value-added services for forklift owners and operators. These services range from daily usage reports to Energy as a Service (EaaS) offering, sometimes referred to as "power by the hour."
Bringing this technology to its dealers and their customers is part of Hyundai Material Handling's commitment to play a leadership role in providing innovative solutions to the material handling industry. Hyundai is dedicated to making certain that when it comes to forklift advantages and features, No One Delivers More.
About Hyundai Material Handling:
Hyundai Material Handling is a full line manufacturer of industrial forklifts, with capacities from 2,200 lbs. to 55,000 lbs. The North American headquarters is located in Norcross, GA, supporting a vast network of authorized sales and service dealers, as well as National Accounts located throughout the U.S. and Canada, for equipment, parts, technical support and training. Hyundai produces some of the most innovative and ergonomic forklifts in the world today and are manufactured with legendary quality, fit and finish. Hyundai Forklifts have been sold in North America for 22 years and are tailored for local markets and the industries they serve.
For more information visit https://www.hyundaiforkliftamericas.com/
About OneCharge, Inc.
OneCharge is one of the largest developers, manufacturers, and integrators of lithium-ion batteries for lift trucks in the United States. The company sells large quantities of industrial batteries for warehouse equipment. It successfully collaborates with several OEM market leaders and offers a nationwide support and service network. OneCharge acts as a 'change ambassador' in relation to new technologies implementation. The company is continuously investing in technological development and continuous product improvement. The company does a lot to ensure that the maintenance of its batteries is as simple as possible. It has developed a special modular system that allows streamlining of service department training to accelerate the acceptance of lithium batteries by the market.