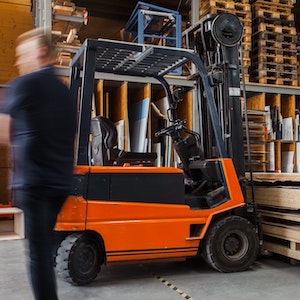 New forklift battery technologies are set to be a key player in the coming energy transition and green initiatives across the world. As a result, there is an influx of new investments occurring on a global scale.
Reliance New Energy Limited (Reliance) is a subsidiary of Reliance Industries Ltd. In March 2022, they acquired Lithium Werks for $61 million USD, along with manufacturing facilities in China, and key business contacts.
As the leading provider of cobalt-free and high-performance Lithium Iron Phosphate (LFP) batteries, Lithium Werks has over 30 years of experience in batteries, along with an annual production capacity exceeding 200 MWh. Lithium Werks also has a portfolio of 219 LPT process and technology patents.
Chairman of Reliance Industries Limited, Mr. Mukesh Ambani noted that LFP batteries are fast becoming one of the leading cell chemistries because of their low cost, longer life, and cobalt and nickel free construction. Because of this, they believe LFP lithium technology will have the widest applications and adoption across an array of industries.
This acquisition should help establish an end-to-end lithium industrial battery manufacturing and supply chain for India.
Other Energy Investments via Reliance
Reliance has made several strategic investments and acquisitions in forklift battery and solar technologies. Some of the key acquisitions include the following:
Faradion Ltd.
Faradion Ltd. is one of the leading organizations in non-aqueous sodium-ion cell technology, a battery chemistry that is cost effective, sustainable, and safe. It also delivers a high level of performance.
This technology has applications in storage, backup power, transportation, and even remote energy solutions.
Faradion was acquired by Reliance for an enterprise value of GBP 100 million. Further, they're investing an additional GBP 25 million to speed up the development of sodium-ion cell batteries.
REC Solar Holdings AS (REC Group)
REC Solar Holdings AS (REC Group) is a leader in solar energy systems for home, business, and utilities.
The company was founded in 1996 with a headquarters in Norway. They've manufactured 38 million panels, produced 10 gigawatts of power, and have powered over 16 million people.
REC's mission is to help facilitate the energy transition that's happening across the world.
REC was acquired by Reliance for an enterprise value of $771 million USD.
SenseHawk
SenseHawk is an early stage developer of software management tools for solar energy, located in California.
Their automated solar digitization technology makes it possible to visualize, manage, track, collaborate, and remediate solar projects.
SenseHawk has produced over 100 gigawatts of energy for over 100 customers at 600+ sites, in 20+ countries.
Reliance invested $32 million USD for a majority stake in SenseHawk.
The Industrial Lithium Battery Market is Experiencing an Influx of Investments Across the World
The previously mentioned Lithium Werks was only incorporated in 2017 and was sold just five years later in 2022.
In May 2022, Livent Corp. – a leader in lithium technology – announced they were going to double their ownership interest in Nemaska Lithium Inc., a Canadian integrated lithium hydroxide development.
In August 2022, China's Ganfeng Lithium Co., Ltd – a leader in lithium eco-enterprise – acquired the British company Barcanora Lithium, developer of the world's largest lithium mining project in Mexico.
These are but a few examples of acquisitions and investments that are happening across the broader spectrum of industrial lithium batteries and new battery technologies globally. Rest assured, there will be many more to come.
Conclusion
New forklift battery technologies will not only help lead the way with climate change and energy transitions, but also reduce the cost of production for electric vehicles and consumer electronics.
In the coming months and years, research into better forklift battery technology will only continue to gain momentum, and larger sums will be invested into the market.