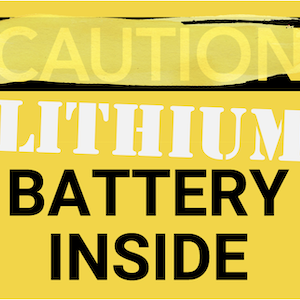 Why are OSHA data statistics important?
Ensuring employee and warehouse safety is a key challenge for all companies. Apart from the moral imperative to preserve workers' health, there are all sorts of financial and legal costs, and direct losses to employers and employees due to operation interruptions and forced downtimes in the event of any work-related injuries.
OSHA (the Occupational Safety and Health Administration) is part of the U.S. Department of Labor. The OSH Act covers most private-sector employers and their workers, in addition to some public-sector employers and workers in the 50 states and certain territories and jurisdictions under federal authority. OSHA requires employers to report all severe work-related injuries (including those related to any forklift accident). This requirement started on January 1, 2015. Information from those reports, including a description of the incident and the name and address of the establishment where it happened, is published in Severe Injury Reports.
OSHA data proves: most battery-related incidents occur during battery moving or watering.
By August 2021, the database included 60,912 records. Good news: the data show that direct handling of batteries designated for installation and operation in electric vehicles, forklifts, and pallet jacks is the cause of less than 1% of injuries (52 incidents). But of course, even these are 52 too many! Fifty-two people suffered severe injuries, which could have been avoided. When were workers hurt?
Processes with the largest number of incidents:
replacement (19 incidents);
relocation (8 incidents);
maintenance (4 incidents).
The most common injury types:
fractures caused by batteries falling on arms/legs after slipping from lifts, jacks, and shelves, or slipping out of hands (17 incidents);
compression of fingers and toes resulting from batteries displacing and moving (14 incidents);
burns due to acid spills from liquid batteries during the process of adding water (3 incidents);
internal injuries in instances of single employees lifting a battery (3 incidents).
Batteries' heavy weight, significant size, and toxic hazard (flooded lead-acid) pose a real risk for workers during battery replacement/relocation and maintenance.
In "single-battery" material handling operations, with just one battery per lift truck, there is no need for daily swapping of batteries and maintenance. In most cases, it makes economic sense to switch your forklift fleet to lithium batteries. This move is certain to eliminate the safety risks associated with lead-acid batteries and to improve the warehouse safety.
Why aren't lithium batteries found in OSHA injury reports?
The answer is straightforward: the established brands of lithium forklift batteries on the US market comply with the highest battery safety standards, resulting in zero forklift incident reports in OSHA statistics. Modern lithium batteries were engineered in full compliance with UL requirements.
Underwriters Laboratories (UL) is a global safety certification company with dozens of offices worldwide, serving more than a hundred countries, and with more than 100 years of history. UL is included in OSHA's list of Nationally Recognized Testing Laboratories (NRTL). As the global safety science leader, UL provides testing in many industries for a wide variety of products, including industrial batteries. UL safety standards ensure that the battery industry complies with the best industrial practices. These standards are best described in the scope of the UL tests.
There are two specific UL listed certifications for lithium-ion batteries:
UL 2580. Batteries for Use in Electric Vehicles.
This standard evaluates the electrical energy storage assembly's ability to safely withstand simulated abuse conditions and prevents any exposure of people to hazards as a result of the abuse. The standard evaluates both the electric energy storage assembly and modules based upon the manufacturer's specified charge and discharge parameters at specified temperatures. The test program includes both mechanical and electric tests.
Electric tests include overcharge, short-circuit, over-discharge, temperature, imbalanced-charging, dielectric, isolation-resistance, continuity, and thermal-stability testing.
Mechanical tests include rotation, vibration, shock, drop, crush, thermal cycling, salt spray, immersion, and external and internal fire tests.
UL 991.Tests for Safety-Related Controls Employing Solid-State Devices.
These requirements address the potential risks unique to the electronic nature of battery controls, the Battery Management System (BMS). Equipment or components employed in the electronic features shall also comply with the basic construction and performance requirements. These requirements are intended to supplement the battery standards and are not intended to serve as the sole basis for investigating the risks of fire, electric shock, or injury to persons associated with a control.
The test programs include a transient overvoltage test, electrical fast transient/burst test, signal circuit fast transient test, radiated semi-test, electrostatic discharge test, discharge test, electric field test, magnetic field test, composite operational and thermal cycling test, test for effects of shipping and storage, and thermal cycling test.
All these tests are common for lithium batteries and allow them to be named the safest technology on the battery market. Lithium forklift batteries create an opportunity for a "single-battery" material handling operation, when there is no need for forklift battery swapping. Nor is there a need for daily watering, so all risks associated with lead-acid technology are eliminated. However, it is important to make sure that your lithium forklift batteries are compliant with the very latest safety standards.
Most of the main lithium vendors like Navitas, Green Cubes, OneCharge, and others are employing the most innovative technologies to achieve the highest warehouse and battery safety and comply in most cases with UL and OSHA requirements.
Lithium Iron (Ferrum) Phosphate (LFP) cells are recognized as the most tested and trusted technology on the US market. They are safer (including environmental safety) than other lithium chemistries—LFP cells have a higher thermal runaway threshold.
The OneCharge is a typical example of an LFP battery managed by a highly sophisticated and reliable BMS equipped with data logging and IoT capabilities.
Multilayered safety measures prevent the OneCharge battery from overheating or otherwise malfunctioning, with safe battery shutdown in case of potential danger. You can learn more about LFP technology compared to NMC and other chemistries in the article LFP vs NMC degradation tests.
Lithium will make forklifts great again!
Finally, it is obvious that the market is moving away from lead-acid technology, switching to safer and more reliable lithium batteries. With the current rate of adoption, lithium technology is estimated to take over half of the market for industrial batteries by 2028. However, experts say that the lithium segment's growth will accelerate further, with major investments in lithium cell production and lithium recycling companies around the world and declining prices for raw materials. In the USA, a package of infrastructure measures passed by the Senate on August 10 contains a $7 billion boost for battery technology development.
This article was originally published by Anton Zhukov on Medium.