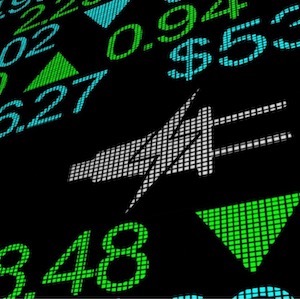 The North American lithium forklift battery market should be one to watch in the coming decade, and possibly for even longer. There are many factors driving the growth of the market, all of which we will explore below.
We will also look at the latest investments and developments in this segment in North America, as well as those affecting the market on a global scale.
Forklift Battery Market Size and Growth
Publicly available data on the forklift battery market from different sources is not consistent on market size. However, analysts are united in their estimates of the high yearly growth rate.
Fact.MR says the forklift battery market has been valued at US $23.5 billion in 2022 and is projected to grow to US $44.7 billion by the end of 2032. Forklift battery sales are expected to increase by a CAGR of 6.6% in the next 10 years.
Transparency Market Research estimates the global forklift battery market at US $22.3 billion in 2021, and a CAGR of 6.8% from 2022 to 2031, reaching US $43.1 billion by the end of 2031.
Brand Essence Research provides an estimate that is lower by a factor of four: a global forklift battery market is valued at US $5.16 billion in 2021 and is expected to reach US $8.34 billion by 2028 with a CAGR of 7.1% over the forecast period.
A similar estimate is provided by The Insight Partners: the forklift market is expected to grow from US $4.8 Bn in 2021 to US $7.8 billion by 2028 at the same CAGR of 7.1%.
There are several drivers contributing to this growth:
increasing industrialization and demand for materials handling equipment;
more warehouse activity with intensifying logistics operations and eCommerce;
electrification of off-highway industrial vehicles, including high-capacity diesel and propane-powered industrial trucks;
the push toward 100% zero-emission forklifts as part of corporate sustainability initiatives and ESG strategies.
Here we focus on the key factors affecting the growth of the lithium-ion forklift battery market in the years to come.
Mergers, Acquisitions, and Consolidations
The current trend in the forklift battery market is that small, agile companies are better positioned to develop new battery technologies than larger organizations. As these smaller companies become more viable, strategic investors or major market players acquire these manufacturers, providing the capital necessary to scale the operation. This allows larger companies to increase the scope of their business.
Mergers, acquisitions, and consolidations are a point of great interest in the North American and global markets. Most are success stories, though not all. Here are a few examples worth noting.
Reliance New Energy Ltd. Buys Faradion
In January 2022, Reliance New Energy acquired the UK-based Faradion for £100 million, investing an additional £25 million to accelerate the development and commercial rollout of their sodium-ion battery technology.
Faradion CEO James Quinn thought that Reliance was the ideal partner for helping them expand into the quickly growing Indian market and the global energy market more generally.
Faradion originally received a £38.2 million injection from Innovate UK to develop a sodium-ion battery prototype for electric cars in 2016. They even raised an additional £3.2 million to demonstrate the viability of the technology.
Reliance New Energy Ltd. Buys Lithium Werks
In March 2022, Reliance New Energy Ltd. acquired Lithium Werks for USD $61 million. Lithium Werks brings over 30 years of battery know-how and 200 MWh annual production capacity to the table.
Lithium Werks' high-performance, low-cost, nickel- and cobalt-free industrial batteries make it poised for global opportunities.
Reliance Industries Chairman Mukesh Ambani felt that this acquisition, combined with their acquisition of Faradion, would enable them to realize their vision of establishing a complete manufacturing and supply chain operation in India.
Whether this will ultimately be a success story remains to be seen.
East Penn Buys Navitas
In August 2019, East Penn acquired Navitas Systems for an undisclosed amount. This strategic acquisition was originally set to help East Penn grow its Motive Power battery segment and expand into new markets.
The companies' shared values were a significant factor in the acquisition, said East Penn President and CEO Chris Pruitt.
Since the acquisition, the Navitas brand has not been actively supported. It is hard to say whether Navitas can remain among the leaders in the lithium forklift business. At this time, they are not focused enough on the development of new technologies to command a larger market share, a common problem with companies that are still manufacturing lead-acid batteries.
JMC Capital Partners Buys Green Cubes
In March 2020, JMC Capital Partners acquired the Indiana-based Green Cubes Technology Corporation for an undisclosed amount.
Green Cubes is known for its development of reliable, rechargeable forklift lithium-ion battery technology. Green Cubes maintains manufacturing and operations across the United States, India, Taiwan, and Malaysia.
Green Cubes Chairman and Chief Strategy Officer Mohammed Alobaidi thought it was the perfect time to partner with JMC, especially due to the growing demand for their industrial battery technology.
Nano One Materials Corp. Buys Matthey Battery Materials Ltd.
In November 2022, Nano One Materials Corp. completed its acquisition of Johnson Matthey Battery Materials Ltd. for CAD $10.25 million. This gives Nano One Materials access to the only lithium iron phosphate (LFP) facility in North America. Their integration activity is expected to continue well into 2023.
Lithium Battery Segment Growth Factors
Increased Industrialization to Lead the Way With Forklift Battery Demand
In the last few decades, manufacturing efficiency has improved with intensified and complicated logistics. This means there has never been a greater demand for materials handling equipment, regardless of industry.
Automation and Industry 4.0 to Bolster the Need for Autonomous Forklifts
Demand for automated material handling equipment is growing thanks to the increased adoption of digitization and Industry 4.0 standards (data management, IT modernization, customer experience, etc.). Autonomous forklifts can improve workflow and lead to greater productivity. AMRs and AGVs are at maximum efficiency when powered by lithium batteries, allowing for 24/7 operation. They are also lightweight and have lower maintenance.
The Cost of Maintaining Lithium Forklifts is Minimal
Electric forklifts are cost-efficient to maintain, there are no labor costs to top up a battery's water level each day, or synchronize the charge. Unlike lead-acid batteries, lithium batteries charge inside the truck and do not require swapping during a shift. They keep equipment downtime to a minimum.
These advantages make lithium forklift solutions attractive to a variety of industries and will bolster the industrial battery market.
State and Federal Support Programs to Drive Battery Sales
As industries continue to adopt sustainable and green technology, the demand for zero-emission forklifts is only going to grow.
Various subsidies and initiatives promoting the use of electric forklifts should drive battery sales in the next 10 years. Warehouse operations are also increasing, which contributes to market demand.
Government mandates and regulations are prompting organizations to reduce their carbon footprint, turning to electric energy to carry out their operations.
Electric forklifts have multiple advantages in this regard. Besides being more environmentally friendly, they boost productivity, they're more affordable to maintain, they increase revenue generation, and they result in less downtime overall, compared to the alternatives.
Growing Warehouse Activity to Bolster Lithium-ion Forklift Battery Sales
The eCommerce industry is growing by leaps and bounds. Here are several key industry findings via Oberlo:
The global eCommerce growth rate for 2022 was forecast at 9.7%, bringing total global eCommerce sales to $5.7 trillion
Compared to 2021's growth rate of 17.1%, 2022 is not as impressive at 9.7% (with the COVID-19 outbreak being a major factor in increased sales)
The projected eCommerce growth rate is 10.4% for 2023, 9.6% in 2024, 8.9% in 2025, and 8.2% in 2026
While growth rates may be falling, total sales are only growing by the year
Due to the COVID-19 pandemic, warehouse operations have expanded into more regions. This has improved logistics, and naturally, it has also heightened the need for forklifts and materials handling equipment. The demand for forklift batteries has grown right alongside the demand for forklifts.
Key Learnings from Recent Acquisitions
The lithium forklift battery segment is a fast-growing industry. As a result, new players are constantly being attracted to the opportunity this represents.
Acquisitions, however, may not succeed unless companies focus on developing industrial lithium batteries, the dealer network, and high standards of service and customer support capacity. As an example, some of the new players from Asia don't have the necessary US footprint to effectively serve the market.
Additionally, manufacturers who are still focused on lead-acid technology are having trouble refocusing on the new sustainable forklift battery technologies. While it's not an all-or-nothing game, companies looking to become leaders in new industrial battery solutions should determine a focal point for their activities.
Conclusion
Innovation continues to drive the research, development, manufacturing, and investor interest in new industrial battery solutions.
Strategic investments and acquisitions in next-generation battery technologies are going to increase in the coming months and years. Forklift battery investments and development activity in North America are only starting to pick up. The advantages are clear. These acquisitions allow companies to increase their business scope and broaden their operations globally.
There's no denying that the forklift battery market is a hot one. In the coming months and years, you should expect to see a frenzy of investment and development activity that will continue for years to come.
Keep an eye on the North American forklift battery market, as there are sure to be many developments forthcoming.