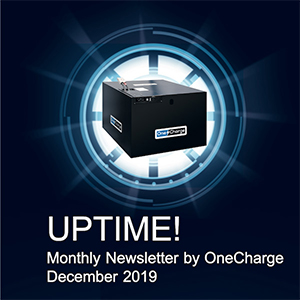 This is the December 2019 issue of UPTIME! OneCharge monthly news digest.
You can always find more at our 
News and Media
 page or learn from our experts and register for 
FREE ONLINE SEMINARS
.
An interdisciplinary research team from Göttingen, Duisburg-Essen and Trier universities has found that cooperation between humans and machines can work much better than just human or just robot teams alone, according to this article. A team of human drivers, a team of robots and a mixed team of humans and robots were assigned transport tasks using vehicles, as is often the case in the automotive industry, the report says. The hybrid team comprising humans and robots had fewer collisions and completed its tasks faster than the other teams.
The right lift truck power choice can go a long way in improving operational efficiency in the warehouse.
A Material Handling & Logistics article outlines factors in favor of switching to Li-ion.
Story featuring OneCharge's case study with Standard Distributing, posted this month by Modern Materials Handling.


Northvolt, Stockholm, plans to open a battery recycling plant and begin a program devoted to recycling lithium-ion batteries in 2020.

According to a news release from the company, Northvolt is targeting a goal of 50 percent of material in new cells being drawn from recycled materials by 2030.


Comparing the two batteries' performance in keeping forklifts up and running seems to tilt the choice in a definitive direction.
OneCharge's article on the subject posted this month by Machine Design.
A new market report indicates strong and sustained growth for the collaborative robot industry.
In 2018, global revenues from cobot production exceeded USD550 million, the report said. This was almost a 60% increase over 2017, and over 19,000 cobots were shipped. 
Materials handling, assembly and pick and place will be the three biggest applications of collaborative robots, according to the article.
UPCOMING EVENTS

18th International Trade Fair for Intralogistics Solutions and Process Management
Stuttgart Trade Fair Centre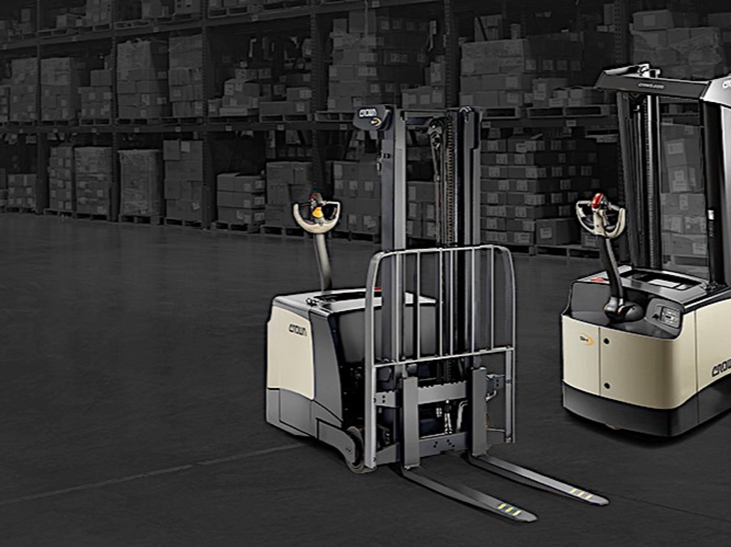 Plant Engineering's Product of the Year award recognizes accomplishments in manufacturing and non-manufacturing industries with the goal of educating the publication's readership on the best new products, the article said.
The stacker offers power steering and reduced head length, the unit is designed to "position heavy loads in congested spaces on docks, in racks or warehouse floors, eliminating the need for outriggers," the company release says.
Automated Forklift Market 2019 Global Industry research report focuses on market size, industry growth, share, development trends, product demand, investment plans, business idea and forecasts to 2026. This link leads to a sample of the report and full report purchase options.